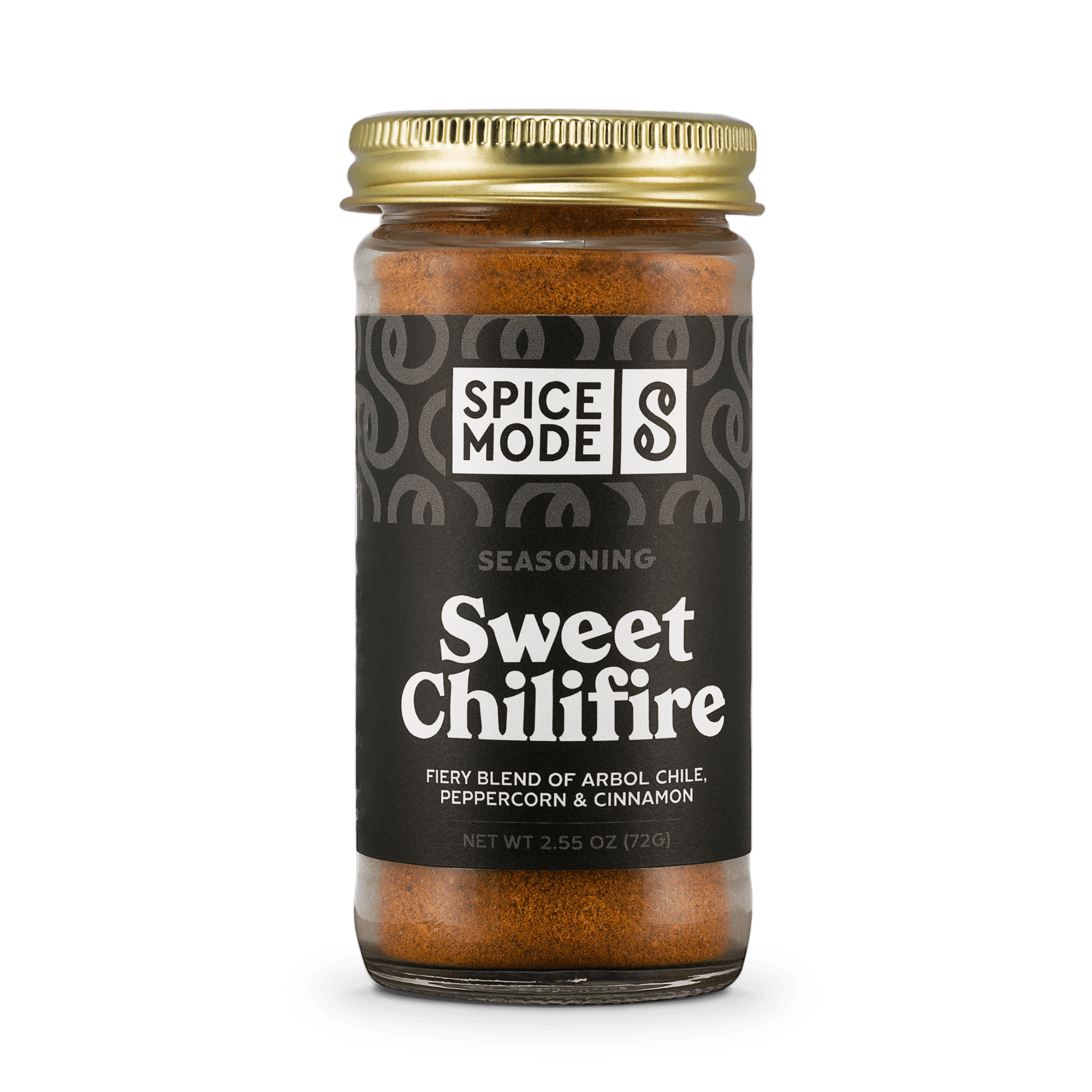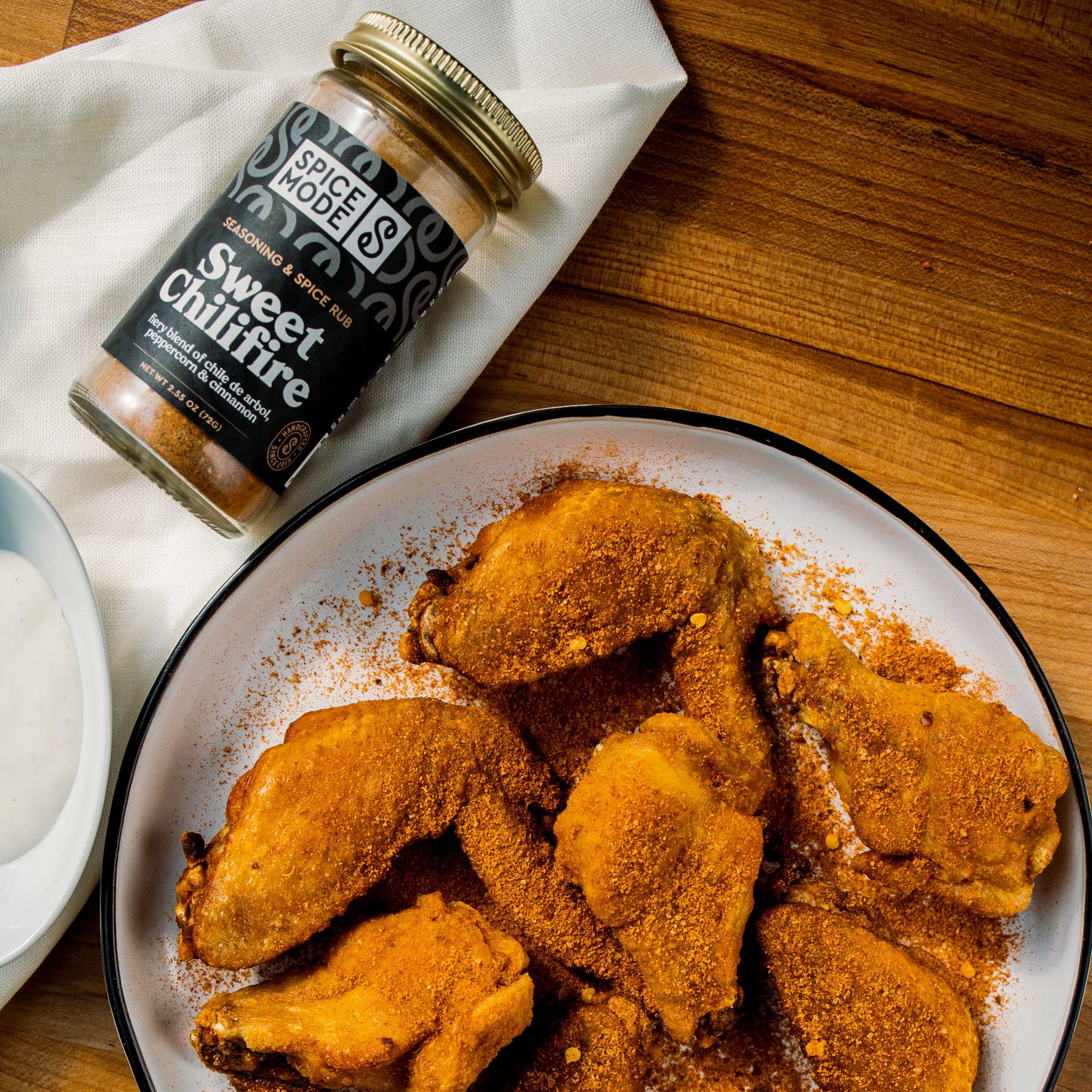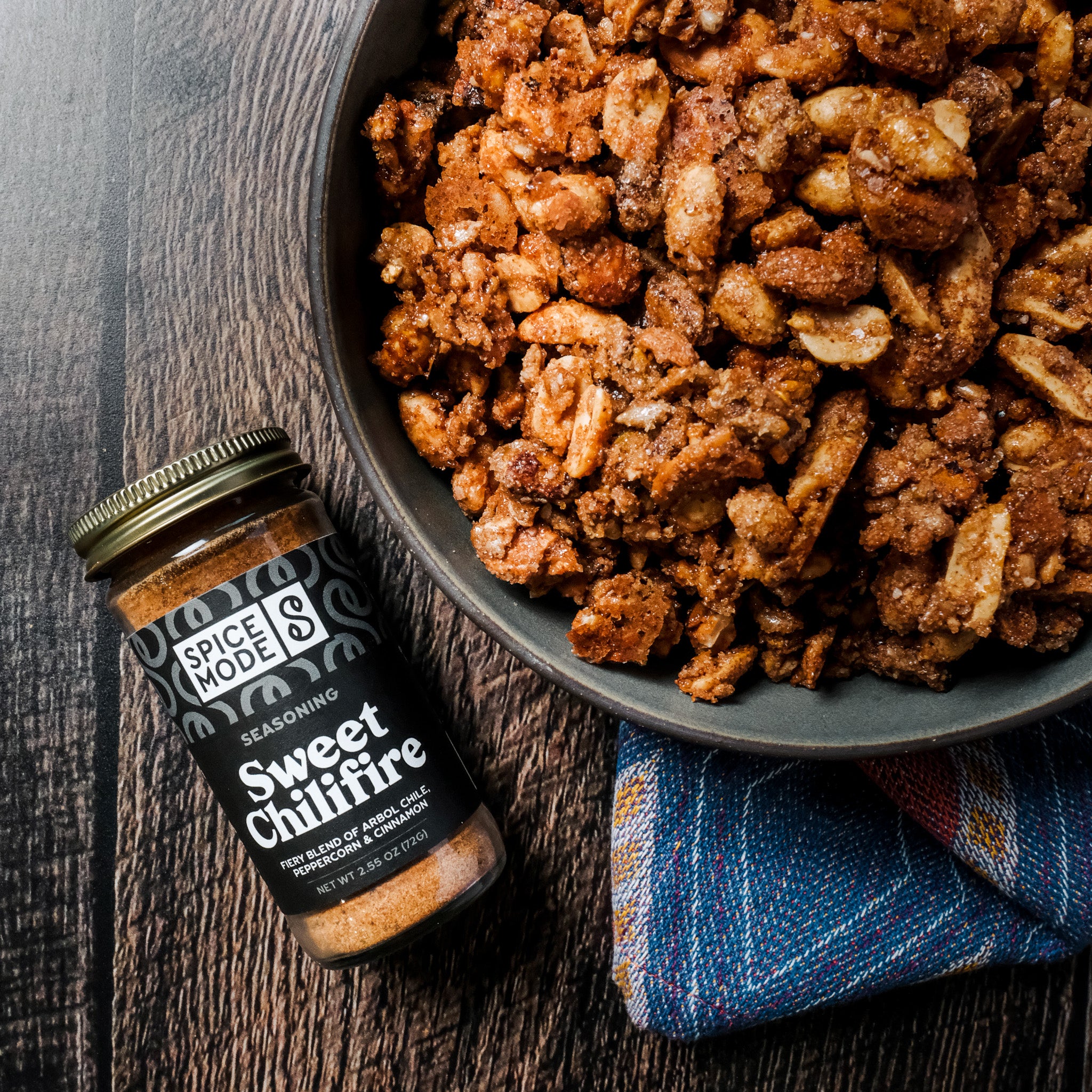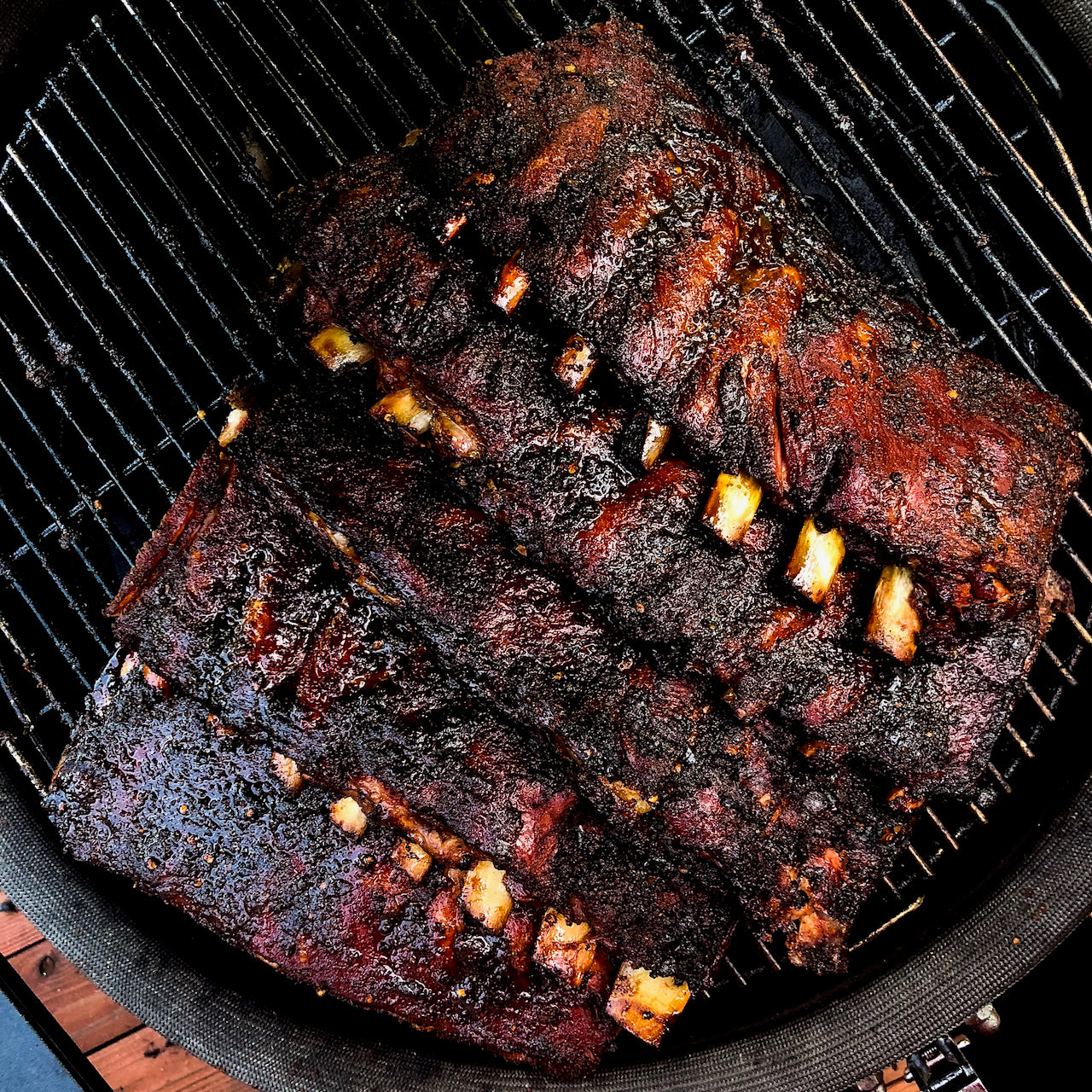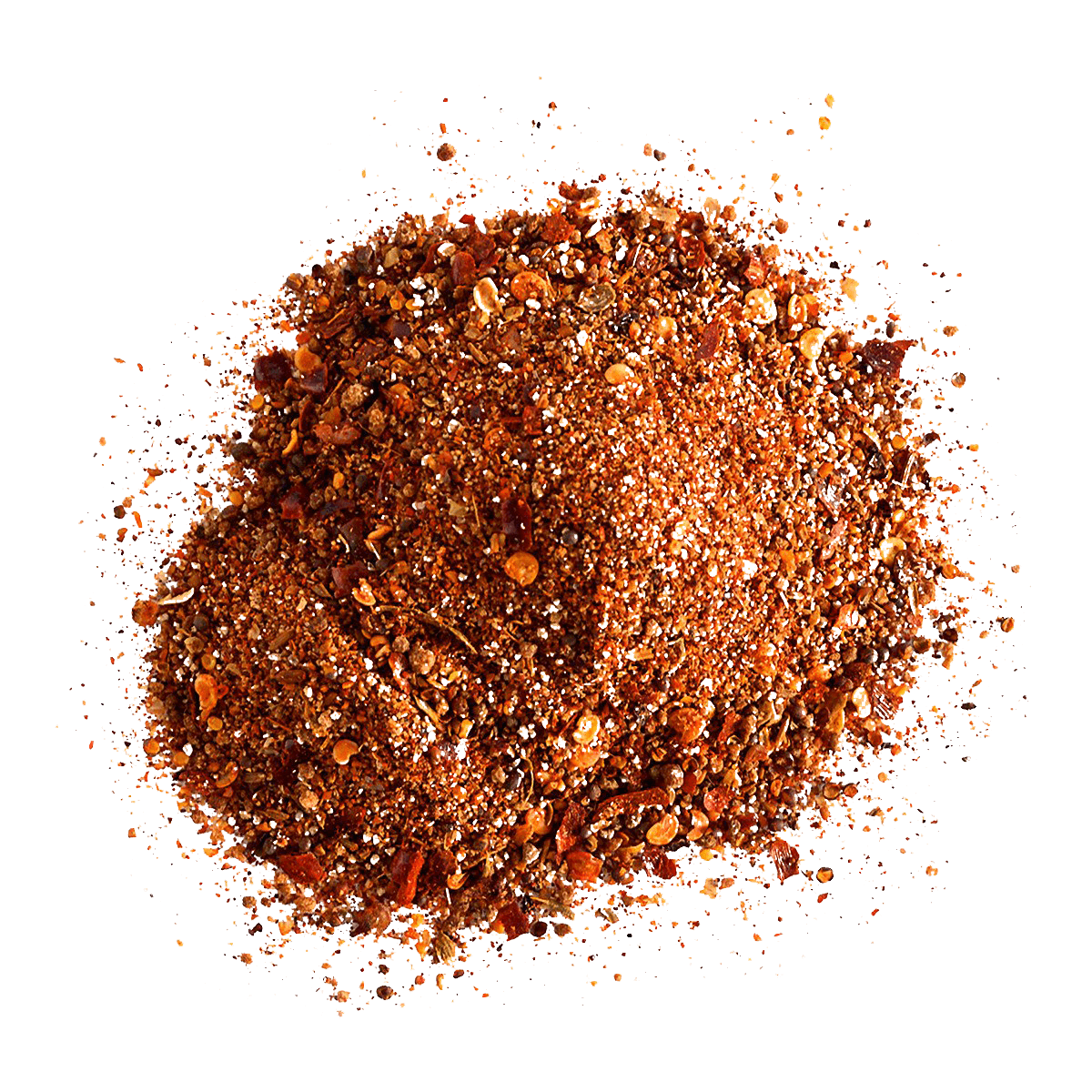 Sweet Chilifire
---
Fiery Blend of Ancho Chile, Peppercorn & Cinnamon. Does your usual BBQ rub only have 4 or 5 ingredients? Ours has 18 including spices and aromatics such as cardamon, coriander, garlic, paprika & red pepper flakes. Perfect for smoking, grilling, braising, roasting or sprinkled onto popcorn straight out of the container.


Ingredients & Nutrition Facts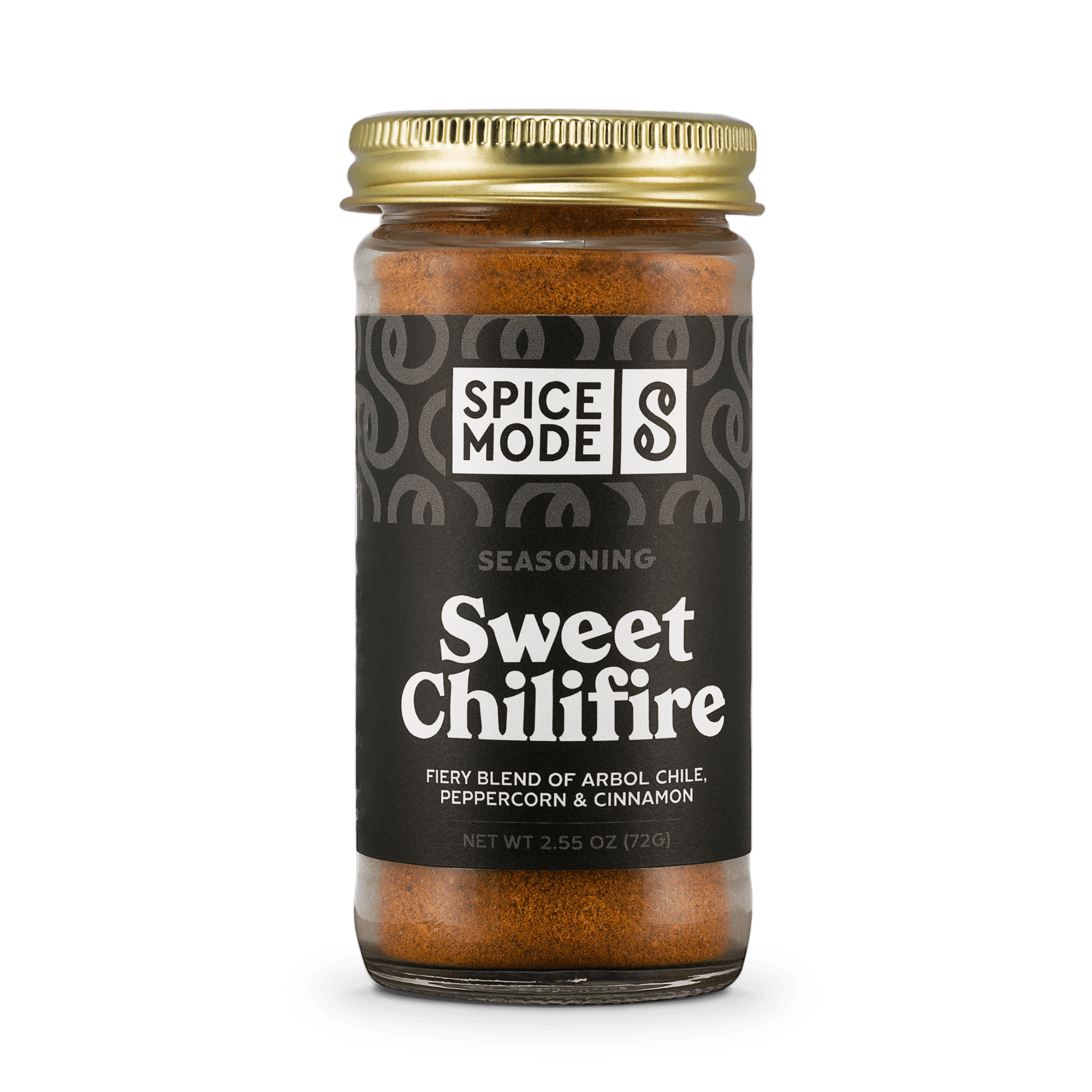 100% Pure Flavor. Small Batch, Vegan & Gluten Free. No Preservatives. Low Sodium.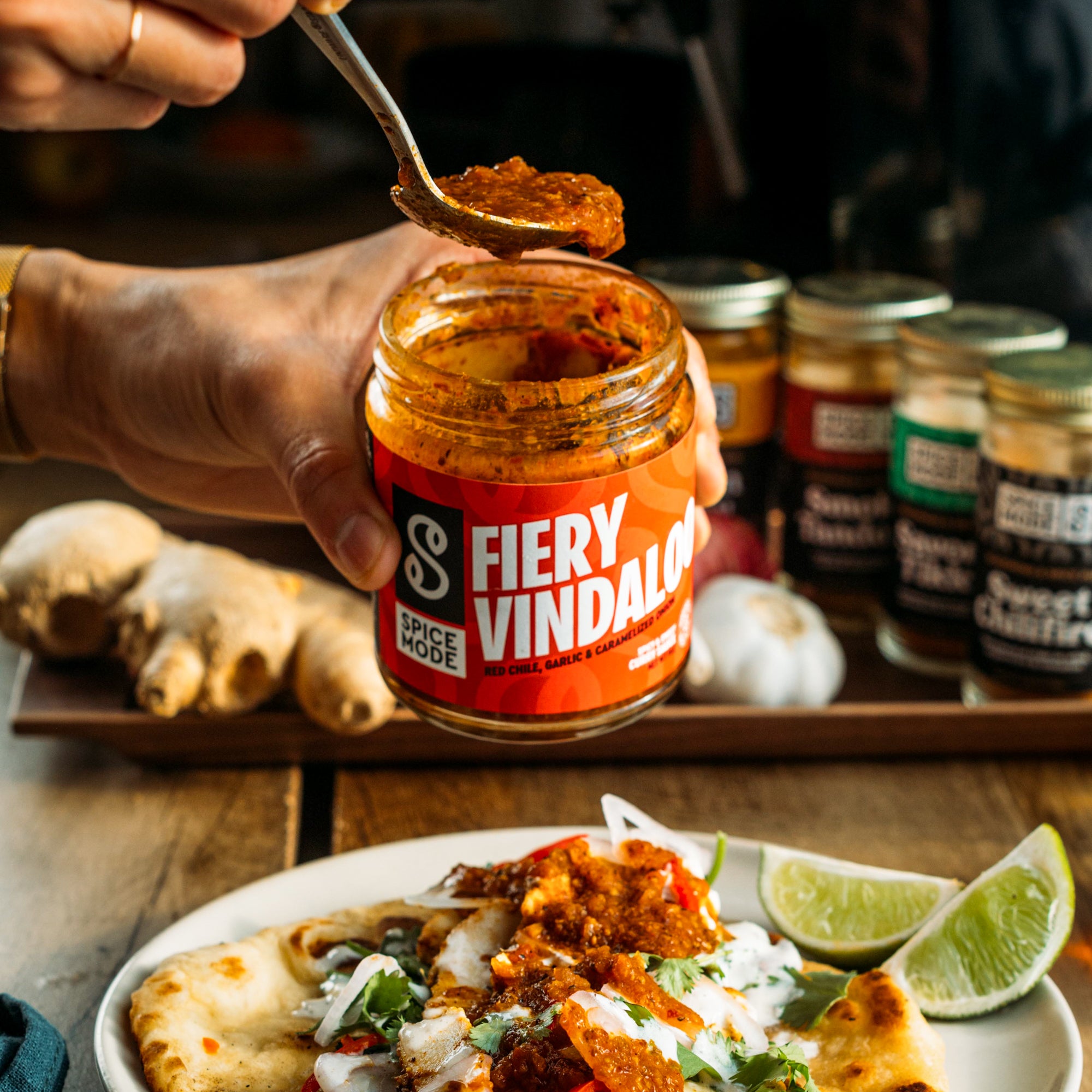 Pure Flavor, No Fillers
Unlike other brands we do not use any tomato puree, coconut milk, cream or nuts. Giving you the freedom to cook the way you want.
Bold & Delicious
Amar has been perfecting his recipes for a decade. One taste and your meals will instantly be transported into another dimension of flavor.
Everything that Spicemode makes is exceptional, quality and the easiest way to cook something delicious.
Put simply Spicemode is fantastic. We have been using them in any, and every dish that we cook.
I used to be a plain Jane kind of eater, but Spicemode has woken me up to a world of flavor. They are outstanding. 
We've tried just about every spice and sauce offered by Spicemode and are seriously obsessed with all of them.
How do I cook with Spicemode?
Use Spicemode to add flavor to all your favorite ingredients and recipes — curry is only the beginning.
Bold & Flavorful Homestyle Curry

This is the style of cooking I grew up eating, and what inspires our products.

Curry Sauces : Add 1/2 cup of sauce to 1 1/2 pounds of boneless, skinless chicken thighs and slowly simmer on the stovetop for 25 minutes.

Seasonings : Start with a sliced onion, add the seasoning followed by fresh tomatoes and your protein of choice.

Check out the recipe blog for inspiration. 
Indian Restaurant Style Curry

This curry will by saucy and rich. Start by adding tomato paste to a skillet and cook until darkens. Then add 3 tablespoons of the curry sauce or seasoning. Next add the protein of choice and sauté for a few minutes. Add a cup of coconut milk or heavy cream and simmer until cooked through.

Check out the recipe blog for inspiration.
Yes! Add the curry sauce or seasoning to equal parts yogurt, and marinate for 30 minutes before grilling. Check out the recipe blog for inspiration. 
More Ways to Use Spicemode

Think of it as your secret ingredient to putting a flavorful twist on your family favorite recipes or condiments. You can add a spoonful of Vindaloo to BBQ sauce, stir Masala into pasta sauce, Madras into your macaroni and cheese. A sprinkle of Curry in eggs, Chilifire with avacado, and Tandoor with mayo -- the possibilities are endless.
What Makes Our Flavors Unique?

Amar is born in Chicago from immigrant parents. His upbringing is as unique as his seasoning recipes. You will not find another curry powder that has herbs or a Vindaloo sauce with Mexican chiles. Spicemode is one-of-a-kind.
This product is rated 4.9 of 5.0 stars.
It has received 62 reviews.
As close to Homemade as U can get!
Half my spices are traditional ones used in Indian cooking. I've never had any store brand come close to the essence or taste of homemade. Spicemode blew me away! The taste, texture & depth of flavor is beyond words. There's a freshness they've captured that nothing commercial compares to. I'm on my 3rd purchase. Truly, there's nothing better out there. (Unless UR lucky enough to be a family member w/ a dinner invitation!) A++💕
This stuff is great
Love his stuff. Used it in everything from food to even making spicy margs.
This will be a staple in my spice rack. I'm addicted.
Amazing
If you love a sweet spicy seasoning or rub look no further because sweet chilifire is it. Great on ribs pork chicken even beef works with soups and stews. Spicemode has some great spices and sauces and highly recommend giving these seasoning a try -Thanks again Amar -SMQUE
I use it on everything!
I love this spice. I use it on almost everything. It has just the right amount of bite and flavor. I gave a bottle to a Jamaican friend, and she loves it too.
My favorite!
Chilifire has been my favorite spice mix for a few years now. I turned 2 of my adult children onto it as well (they steal it from me when they visit). From meats to popcorn to soups and stews. Just a great blend. Thank you!